2017 - Living Between Hope and Anxiety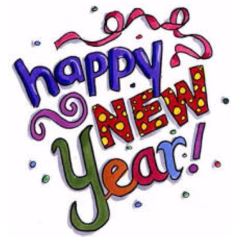 It's another New Year's Day and you are finally waking up after having a good time celebrating last night. As you rub your eyes awake you see the light creeping out of the edges of the window coverings and you being to ponder what this New Year will be like and what it will bring. If you are like me, you are hoping that 2017 will be a good year for you the ones you love and yet, there is some anxiety what new concerns and challenges we will face in the days ahead.
That's how I feel about St. John in 2017. In a couple of weeks, we will be giving you the final report from Dr. Bill McKinney to read about the things he has learned and the options he is offering for our church. Shortly thereafter we should be assigned the one who will be our coach for the next year and a half, who will train us in new ideas in ministry.
I believe that we are also going to have some informal discussion groups to talk about how these recommendations are playing out in our thoughts and in our practice of faith here at St. John.Just from our conversations within the Coordination Team preparing all this information for you, I can feel a sense of hope building as we talk and at the same time I detect some anxiety as well on what we need to accomplish to move forward in faith.
Living between Hope and Anxiety is a normal reaction to change. The hard part is to work hard in Hope without letting Anxiety bring us down. 2017 will be such a year for St. John, but I know that if we catch the movement of the Holy Spirit we can do all things through Christ who strengthen us.
Happy New Year to you All!
See You Sunday!
In Christ's Love and Service,
Ken