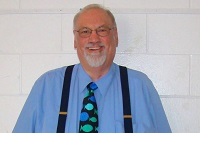 Ah Summertime! How much fun is Summertime where you can lighten up on your responsibilities and find all kinds of ways to have fun. Even with our faith and church responsibilities it is fun to take a break and worship God in nature or go to the church of St. Mattress. Summertime gives us the break from the busyness of life that is until school starts, which as I write this, starts next week.
And here at St. John we have taken advantage of our summertime experience but now it is time to gear up our ministries again and "Fall" back into our regular routines of caring for God's people as we were called be in our Baptisms.
What does this phrase mean to you?  Click "Continue Reading" and share your thoughts.